You are here:

NC Designs - About Us
About Us
NC Designs was formed in 1992 and next year celebrates its 24th anniversary.
NC Designs team is a mixture of experience and youth.
Both Dave Clements and Robert Tutton have been with the company since its formation and provide the experience.
Ian Gordon was our first apprentice 12 years ago and has gone on to achieve an HND in building services, and is a Code and SAP assessor.
Matt Tarry is our senior new build services design engineer and SAP assessor and has been with company for 9 years.
The team also consists of a further 9 design engineers with a range of experience in all aspects of building services.
NC Designs moved to new larger offices in August 2014 but remained in Kidlington where it has been since 2001.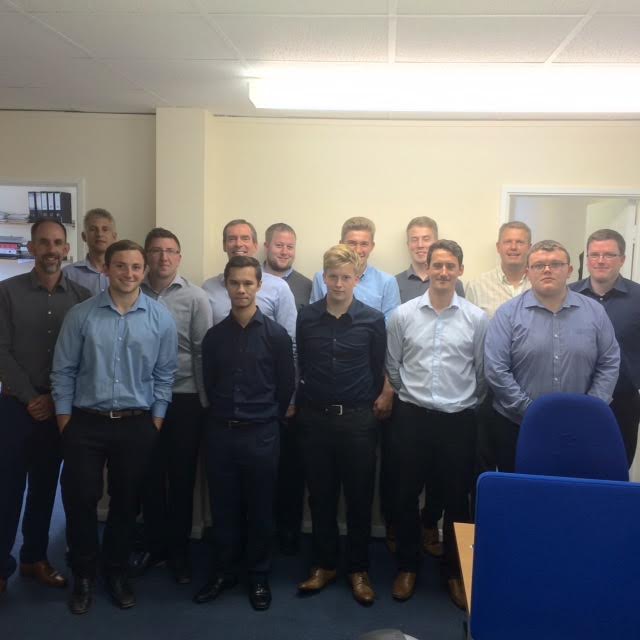 The NC Designs Team and new recruits, Joey Parsons and Sammy Hart